Practice Area
Appellate Law
Experienced, effective defense counsel.
Appellate Lawyers in West Virginia
Lawsuits are expensive and arduous for any business, especially if you lose. However, if you receive an unsatisfactory ruling at trial, you may be able to appeal the verdict. Appellate attorneys have experience navigating the appeals process and can advise whether you have a strong basis for an appeal or an original jurisdiction petition. Contact our West Virginia appellate lawyers at Orndorff Mowen PLLC to discuss your company's case and learn about your options after an unfavorable court ruling.
What Does an Appellate Attorney Do for Businesses?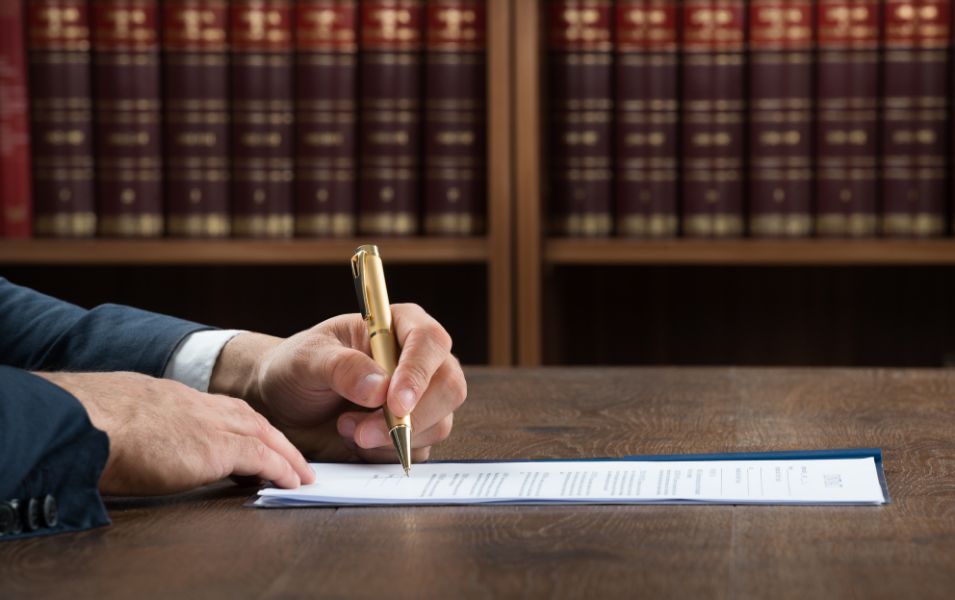 An appellate attorney is an attorney who handles cases post-verdict. The process for an appeals court is very different from that of a trial court, so having an appellate lawyer on your side is crucial to giving your case the best chance of prevailing on appeal.
Trial lawyers focus on the facts of a case and present that case in trial court using oral and written arguments. They typically have several opportunities to do so. Trial attorneys focus more on research, gathering as much evidence as possible, and extensively laying out the case's details.
On the other hand, attorneys whose practice areas focus on the appellate process tend to concentrate on the legal and procedural precedents for a case. This requires extensive research and a thorough knowledge of legal principles and procedures.
Appellate attorneys typically only get one or two opportunities to present their written advocacy to appellate courts and just 10 to 20 minutes to deliver concise oral advocacy for their client. As a result, an appellate practice law firm takes a very specific and unique approach to its legal services.
How Can an Appellate Lawyer Help My Company's Case?
Appellate attorneys have honed different skills from those that make for a quality trial lawyer. An appellate attorney brings fresh perspectives to your case, a thorough understanding of the appeals process, and exceptional written and oral appellate advocacy.
All of this translates to the specific legal advice they offer. They can also be helpful before an appeal by strategizing with trial lawyers on how to present a case that is likely to go to appeal, whether before district courts, federal appellate courts, the West Virginia Supreme Court of Appeals, or even the United States Supreme Court.
A Different Perspective
If you have a case that is in appeal or suspect may go to appeal, you should bring on an appellate law office to advise you. Attorneys at an appellate practice can evaluate the likelihood of a successful appeal. An appellate lawyer is indispensable, whether your business is looking to uphold a lower court's ruling or seeking to overturn that ruling on appeal.
Thorough Understanding of the Appeals Process
Appellate lawyers understand the appellate courts' unique processes and legal issues. Instead of focusing on the facts of the incident, their evaluations focus on the laws that apply to the case. This allows appellate attorneys to argue whether the law was applied correctly based on precedent and intent from previous rulings. They know how to craft a compelling argument for the appellate courts.
Skillful Written and Oral Advocacy
Appeals processes typically involve one or two opportunities to present a persuasive written argument about the relevant laws and legal precedents that should be applied to the case. An appellate lawyer has honed their written skills and knows how to write clearly and concisely to present a case to the appellate court.
Appellate law firms know the language and style needed to communicate persuasively to the appellate judge and understand how to use legal doctrines to cite relevant precedents.
Likewise, appellate lawyers understand the style of oral argument that is effective in appeals court. Because either side typically only gets a half hour or less of oral advocacy to state their case, appellate lawyers know how to present arguments succinctly and keep the focus on how the law should be applied to the case.
Tactical Pre-Appeal Counseling
An experienced appellate lawyer can advise you on the likelihood that a case will go to appeal, the possibility of winning said appeal, and how trial lawyers should position their argument to optimize the chances of winning the appeal. Whether you are the plaintiff or defendant in an appeal, an appellate lawyer can be vital to your legal team.
Take Your Case to the Next Level
When facing the possibility of an appeal, whichever side you are on, it is crucial to have a knowledgeable West Virginia appellate attorney in your corner. Look for an attorney with positive client testimonials who prioritizes client relationships as much as their results.The law office of Orndorff Mowen PLLC represents clients from all over West Virginia, from Morgantown to Charleston, Huntington, and beyond. Our law office has several attorneys selected for Super Lawyers and Rising Stars lists. The attorneys at Orndorff Mowen have appeared in appellate courts across the nation, including the Supreme Court of Appeals of West Virginia, the United States Court of Appeals for the Fourth Circuit, and the United States Supreme Court. Combined, the attorneys at Orndorff Mowen have successfully handled over 100 appeals for their clients. We are ready to fight for you. Contact us today at 866-481-2765  or through our online contact form to speak with our legal team.
Our Attorneys
Meet Your Defense Counsel