Practice Area
Construction Liability
Experienced, effective defense counsel.
Construction Liability Lawyers in West Virginia
Construction disputes are not only disruptive. They can also become significantly expensive for businesses. In 2021, the average length of construction disputes lasted more than 16 months, and the average value of these disputes was approximately $30.1 million.
In addition to the expense, construction disputes and construction litigation are often highly technical in terms of contract disputes. If you want to protect your company from construction liability or are currently facing one of these disputes, you should understand what is at stake.
Learn about the different types of construction liability, how liability is proven, and how you can prepare your business against current and future liability by hiring a knowledgeable West Virginia construction law attorney. Call Orndorff Mowen PLLC today at 866-481-2765 to schedule a consultation.
Introduction to Construction Liability
Construction law deals with the rules and regulations around construction as set forth by the U.S. Occupational Safety and Health Administration (OSHA), as well as personal injury and wrongful death cases arising out of construction accidents.
If your business participates in the construction industry, whether you are a construction company, architectural firm, or another related party, construction liability is relevant to you since you could eventually face injury claims and insurance claims.
Accidents occurring during the course of construction-related activities range from minor to devastating. While accidents may occur at a worksite, oftentimes negligence is due to another party including:
Faulty construction equipment
Defects found in machinery
Defective products
Negligent or reckless behavior by workers
Inadequate safety or equipment training
Construction liability attorneys are equipped to handle a wide range of issues arising in construction, including contracts, licensing, building codes, permits, zoning, labor and safety law, change orders, warranty matters, inspections, and more.
At Orndorff Mowen PLLC, our construction negligence attorneys are well-positioned to represent businesses, owners, contractors, developers, suppliers, and others in the industry against product liability claims, property damage, construction defects, and other claims. We will also serve as a go-between for you and the insurance companies.
Parties Involved in Construction Liability Claims: Contractors, Subcontractors, and Property Owners
In construction liability claims, contractors, subcontractors, and property owners are usually involved. Any of these parties can be held responsible if they acted irresponsibly, with negligence, or did not exercise due care.
Contractors
Building contractors are in charge of building projects. In their realm of responsibility, they coordinate the entire construction process, including the timeline and budget. They are responsible for project planning, project management, determining legal and regulatory requirements, maintaining safety standards on the construction site, obtaining permits, and project monitoring. If additional skills and labor are needed, contractors are also responsible for hiring subcontractors.
Subcontractors
Subcontractors are usually hired by the contractor for their specialized skill set to serve in a specific capacity. They are often freelancers or smaller companies that can fill gaps the general contractor needs. Common types of subcontracting companies used for construction projects include excavation, drywall, plumbing, or electric work, to name just a few. These professionals are paid for their services and are not employees of the general contractor. ‍
Property Owners
Property owners are the owners of the property where the construction is occurring. If something goes wrong, owners may be held liable for preventable dangerous conditions on the job site.
Any of these parties can be held liable for a construction accident, depending on the circumstances surrounding the incident. If one occurs, it is important to speak with a knowledgeable construction liability attorney right away.
Types of Construction Liability: Negligence, Breach of Contract, and Strict Liability
In accordance with the law, there are several types of construction liability, including negligence, breach of contract, and strict liability. Let's take a deeper dive into the specifics of each.
Negligence
Negligence in construction liability is the failure to comply with building codes and standards of care. Construction negligence puts building occupants at risk and can threaten the integrity of the building's structure. The results of negligent building practices can be catastrophic, resulting in injuries and death for many people.
Several people have a duty of care in the construction process. A duty of care is a legal responsibility to obey safety standards and building regulations during planning and construction. This duty applies to the property owner, architects, engineers, contractors, and any other party to which negligence can apply.
Breach of Contract
A breach of contract refers to one party of the contract not fulfilling the terms of the agreement. In the event this occurs, parties who breach a contract can be held liable for damages to the other party. If this occurs, it is in your interest to hire an attorney to represent you in a breach of contract. Your attorney will read the contract and determine if a breach occurred and what your next steps should be.
Strict Liability
Strict liability refers to the implied assurance of quality and safety in construction. This means that if the construction does not meet the standard of quality and safety, the responsible party can be held liable without proof of negligence.
Strict liability is applicable when someone is injured while behaving in an intended, foreseeable manner. For example, if there is a structural issue in a mass-produced home, several parties responsible for the construction could be held to strict liability.
Proving Fault in Construction Liability Cases: Evidence and Expert Witnesses
A plaintiff has to show fault in construction liability cases. Here's a basic rundown of what will need to occur.
Proving Negligence
To prove negligence, it must be proven that either the involved parties did not act with reasonable care during the construction process or did not have the knowledge needed to complete the job. For example, if the contractor hires a subcontractor who does not have the proper training or licensing, they may be considered negligent for any damage caused by the untrained subcontractor.
Proving Breach of Contract
To prove a breach of contract, the plaintiff must be able to prove there was a contract and they fulfilled their part of the contract, while the other party did not fulfill their responsibilities, causing a loss or injury as a result of the defendant's breach.
Proving Strict Liability
To prove strict liability, the plaintiff must prove that the contractor or developer was involved in mass-produced housing, a defect exists in the house that caused damage or injury, and the contractor or developer caused or created that defect. There is no need to prove negligence in a strict liability case.
Resolving Construction Liability Disputes: Mediation, Arbitration, and Litigation
Some contracts specify that before litigation, the parties must undergo alternative dispute resolution (ADR). This is often a quicker and more cost-effective way to settle construction disputes.
Alternative dispute resolution involves adjudicators, advocates, and mediators who are experienced in construction law and can help parties to resolve their disputes without involving the courts. It is a good idea to speak with a skilled and experienced attorney so you can know what to expect if ADR is the first step.
Best Practices for Minimizing Construction Liability: Prevention and Compliance Measures
To avoid being caught up in the middle of a construction dispute or another legal issue relating to a job site, you can be proactive after signing a construction contract. Some methods you can utilize to minimize your liability include:
Involving a knowledgeable construction lawyer when drafting contracts and legal documentation
Following OSHA standards and ensuring your contractors and all involved parties do as well
Inspecting your construction sites for potential safety violations
Purchasing business insurance and communicate with your insurance through your lawyer if necessary
Not rushing construction projects or cut corners to save money
Vetting your subcontractors carefully
Additionally, hire an attorney to audit your firm for any labor law violations or risks. Your lawyers can evaluate your documentation and labor records for any gaps that could open you to litigation or a need for insurance defense. The best lawyers to comb through your firm are those with experience and deep knowledge of this area of law.
Build a Strong Legal Foundation for Your Company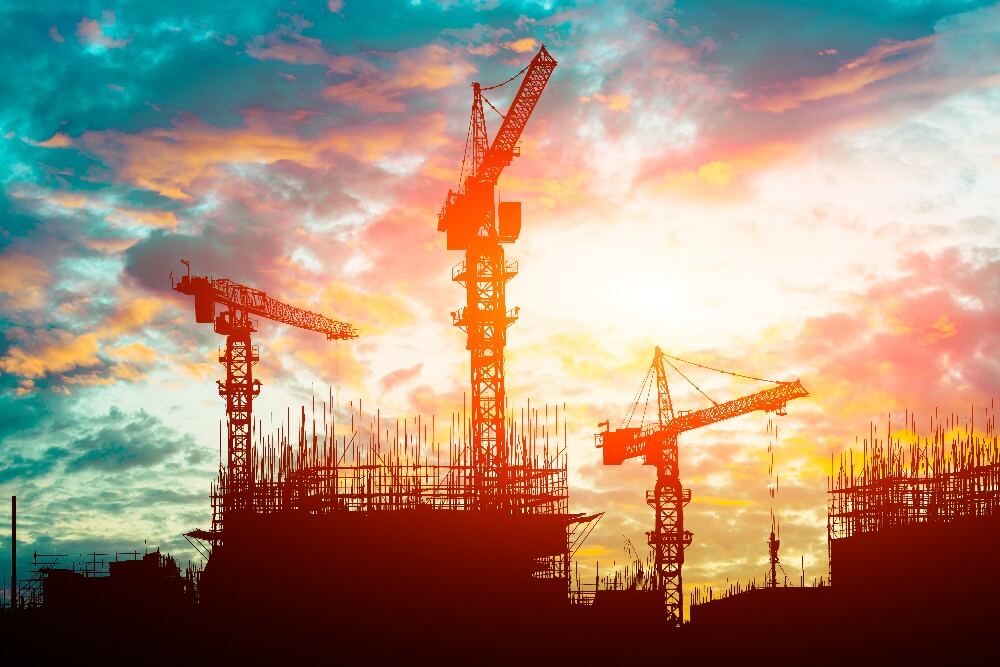 If you're looking for a law firm that is equipped to stand with you and advocate in your best interests, you can count on the construction litigation attorneys at Orndorff Mowen to represent your case and provide you with sound legal advice.
Our firm greatly values our attorney-client relationships, and we will work diligently on your behalf. Orndorff Mowen PLLC is located in West Virginia, less than 30 minutes from Charleston. Our attorneys are licensed to practice in Virginia, Kentucky, Pennsylvania, and South Carolina, and we represent clients nationwide. To learn more about how we can serve you or to learn more about tort law and our other practice areas, call us for an initial consultation at 866-481-2765. If you prefer, fill out our online contact form, and a member of our legal team will get right back to you.
Our Attorneys
Meet Your Defense Counsel