Practice Area
Asbestos Litigation
Experienced, effective defense counsel.
Asbestos Litigation Lawyers in West Virginia
Asbestos is a naturally occurring substance heavily used in maritime, industrial, commercial, and residential settings, primarily from the 1940s into the 1970s. After many years of use, data emerged illustrating that high exposure to respirable fibers could be hazardous. As a result, businesses became subject to asbestos-related litigation.
Unfortunately, a significant percentage of West Virginia industries utilized asbestos in the 20th century, and West Virginia experiences an above-average amount of asbestos-related disease and asbestos litigation. According to the U.S. Centers for Disease Control and Prevention (CDC), between 1999 and 2013, West Virginia's asbestos-related death rate was almost twice the national average. In a number of counties in West Virginia, including Kanawha County, the asbestos-related death rate is more than three times the national average. Over the years, asbestos has become a prominent issue, and, in recent years, more companies are facing asbestos lawsuits.
Asbestos litigation is still ongoing in West Virginia and shows no sign of slowing down. Learn about the history of asbestos use and litigation in West Virginia, how to protect your company from asbestos litigation, and why working with an experienced West Virginia asbestos attorney is an ideal defensive option.
The West Virginia attorneys at Orndorff Mowen PLLC can guide you through your legal options if someone has filed a personal injury claim against your company. To schedule a consultation with a skilled asbestos attorney at our law firm, call us at 866-481-2765.
What is Asbestos?
Asbestos is a naturally occurring fibrous mineral found in rock and soil. Due to its high resistance to heat and corrosion properties, many businesses widely used asbestos fibers in building materials and as a fire retardant.
In the early 20th century, asbestos became an integral part of the manufacturing process in an array of products, including adhesives, ceiling tiles, vinyl flooring, pipes, insulation, boilers and furnaces, engines, car brakes, and building materials, to name a few. Military bases and shipyards, in particular, heavily utilized high amounts of asbestos.
During the 1970s, the U.S. government began to regulate the use of asbestos, and in the 1980s, the government put more restrictions on its use. However, there is not a full ban on asbestos to date, and companies can still legally use asbestos in certain circumstances.
Currently, the U.S. Environmental Protection Agency (EPA) maintains strong oversight on the use of asbestos and reviews any asbestos-containing products before they go on the market.
West Virginia Industries at Risk of Asbestos Litigation
Historically, in West Virginia, the practice of using asbestos was widespread in a number of industries, including oil refineries, coal mining, chemical plants, power plants, railroads, shipyards, and steel mills. The construction and manufacturing sectors are frequently associated with asbestos exposure.
In construction, workers with the responsibility to perform renovations, demolitions, and maintenance in older businesses are considered to be at higher risk due to the prevalence of asbestos utilized in construction during the 20th century. Workers with the highest risk of exposure include individuals who worked with insulation, performed pipe fitting tasks, or were involved with removing or installing drywall, electricity, plumbing, boiler making, and brick mason, to name a few jobs.
In manufacturing, workers who played a role in the production, maintenance, and repair of equipment utilizing asbestos containing materials are also at an increased risk. Many of these workers held jobs in plants and textile factories.
If your company is in any of these industries, you are at risk of asbestos litigation. Contact Orndorff Mowen PLLC to start protecting your company's future with skilled asbestos defense attorneys on your side.
The History of Asbestos Litigation in West Virginia
Once the adverse health effects of asbestos exposure were discovered, businesses were quickly subject to litigation. In the 1920s, individuals with a work history of being around asbestos first filed asbestos cases. Dozens of American companies went bankrupt or filed for bankruptcy protection from asbestos litigation. Throughout the 20th century, plaintiffs consistently came forward to file asbestos claims, especially in the 1970s when the number of asbestos claims began to skyrocket. Litigation continues in the 21st century. This increase in litigation has had a long-term negative effect on many companies, with many ending up in bankruptcy.
Bankruptcy Declarations Increase Due to Asbestos Claims
By the time the 1980s arrived, numerous asbestos litigation defendants began to declare bankruptcy. This was largely due to the significant increase in asbestos-related claims.  Although the use of asbestos significantly decreased as people gained awareness of the hazards associated with these mineral fibers and risks more publicly acknowledged, the length of time from exposure to the onset of disease could be decades, and many asbestos and mesothelioma claims continue to emerge in the current day. Even companies that transitioned away from asbestos use after the discovery of its health risks are still vulnerable to costly litigation.
Asbestos Trust Fund Contributions are Costly
As a condition of declaring bankruptcy, asbestos litigation companies had to agree to contribute money to designated trust funds to help pay for unrealized future damages. Today, more than $30 billion in asbestos trust funds exist. To date, more than 100 companies have declared bankruptcy largely due to asbestos claims, and particularly mesothelioma lawsuits.
Unfounded Asbestos Litigation Drives up Business Costs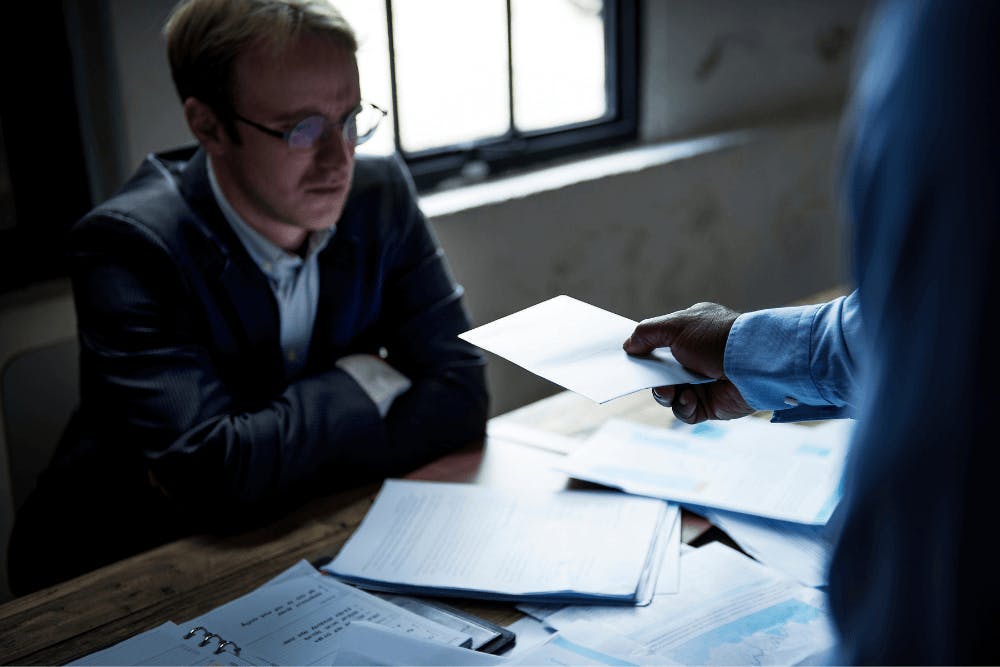 Plaintiffs often join asbestos and mesothelioma mass tort lawsuits even when they have presented no symptoms. As a result, these types of unfounded claims made by mesothelioma lawyers have driven up business costs. As far back as 1979, the Supreme Court described the ongoing asbestos litigation as a crisis.
To protect themselves from aggressive mesothelioma attorneys who file unfounded or frivolous lawsuits, companies need to hire knowledgeable asbestos lawyers to fight back. Many cases result in dismissals but can be costly to achieve. This places a tremendous financial burden on companies that have done no wrong but are caught up in the "over-naming" of businesses.
Essentially, the trend in West Virginia has been to sue now and worry about presenting facts later. Many cases drag on for years but never go to verdicts for companies since they should never have been named as defendants in the first place. Unfortunately, businesses that have done no wrong sometimes end up filing for bankruptcy after exhausting their financial resources to defend themselves in such cases.
This "over-naming" of defendants in asbestos cases is widely recognized in West Virginia to the point that the state legislature (House Bill 2495) passed a law to combat this critical issue. This new law requires plaintiffs who file a lawsuit after June 29, 2021 to provide sworn documentation and evidence of their claims. This way, only legitimate mesothelioma patients and other ill persons can file. This legislation should also help empower businesses to obtain early dismissal if they are wrongfully accused.
New Asbestos Reporting Requirements From the EPA
On July 5, 2023, the EPA began enforcing new asbestos self-reporting requirements for companies that manufacture, import, or possess any products containing asbestos. The federal agency sent out a press release on July 6, 2023 outlining the new rule which became effective on August 24, 2023. Companies must now electronically file a comprehensive report with the following information:
Quantities of asbestos they manufactured or possessed
How they used the asbestos
Any employee data.
The EPA has given companies six months after August 24, 2023 to file and any importers, manufacturers, and processors of asbestos have up to nine months to collect the requested information and send it to the EPA. It is important to speak with an asbestos attorney who can help your company meet requirements and inform you of your company's rights and any exclusions.
The Future of Asbestos Litigation in West Virginia
West Virginia is a "hotbed" of asbestos litigation. Asbestos lawyers representing plaintiffs throughout the state will continue to file lawsuits for some time, whether a case is founded against each defendant or not.
The peak level of asbestos plaintiffs' cases passed roughly 20 years ago, but it is widely expected new litigation will continue to emerge through 2050. Over the next few decades, cases will continue to decline, but since asbestos was widely used long after its adverse effects were discovered — and is still utilized to some extent — cases will still be routinely filed. Many plaintiff attorneys will also rush to file cases to avoid their clients potentially missing any statute of limitation rules.
The EPA's proposal to ban all asbestos in products will help mitigate unfounded lawsuits and also prevent people from being potentially exposed to the potentially dangerous effects associated with asbestos. In turn, this will reduce the risk of liability for industries that have previously used or been exposed to asbestos.  However, the EPA requirements will likely help add fuel to the fire as sources of asbestos use are disclosed.
Preventing Asbestos Litigation
To avoid litigation, it is a smart strategy for your company to be proactive about asbestos matters and follow handling items containing this substance to the letter of the law. To minimize worker exposure, take the following steps.
Before doing renovation or demolition of any building (commercial or residential), perform thorough inspections to determine if asbestos is present.
If reportable amounts of regulated asbestos-containing materials (RACM) are found, file the appropriate paperwork within 10 working days prior to commencing work or disturbing RACM at a residential home or commercial facility.
Always follow directives and good practices to carefully remove, handle, and dispose of RACM.
Properly seal any asbestos-containing waste before transporting it to approved asbestos disposal locations.
Ensure the company obtains proper licenses or is up-to-date on already acquired licenses if doing asbestos abatement.
It is a good idea to always consult with and/or obtain legal advice from West Virginia asbestos attorneys when your company finds it must deal with asbestos or may potentially face a lawsuit. Your lawyer will examine the situation and determine if you have followed proper protocol.
The Pros and Cons of Settling an Asbestos Claim
In the event you find your company named in a lawsuit, it might be in your best interest to settle outside of court. It'll be important to weigh the pros and cons of settlement. An experienced asbestos litigation attorney can help you determine what is best. Benefits of settling include:
Avoiding a long trial
Not exhausting company resources
Keeping the situation out of the public eye
Usually cheaper than going to court
Eliminate financial risk
The primary drawback of not going to trial is mass torts could involve hundreds of plaintiffs which can get prohibitively expensive to settle.
Benefits of Hiring a Skilled West Virginia Asbestos Litigation Attorney
If your business is named as a defendant in a West Virginia asbestos or mesothelioma lawsuit, you want to work with an attorney with the right knowledge, experience, and skills to help protect your company. Your West Virginia asbestos litigation attorney will:
Advise on risk mitigation
Answer questions about asbestos identification and removal
Answer questions about maintaining compliance with state and federal asbestos regulations
Defend during toxic tort claims
Hire expert witnesses
Plan a long-term defense of your company
Advise you on what to expect each step of the way
Limit your risk as much as possible
When you work with an experienced West Virginia asbestos law firm, your attorneys will assemble the necessary defense to protect your business. In the long run, working with an attorney will help you mitigate costs and preserve your brand's reputation.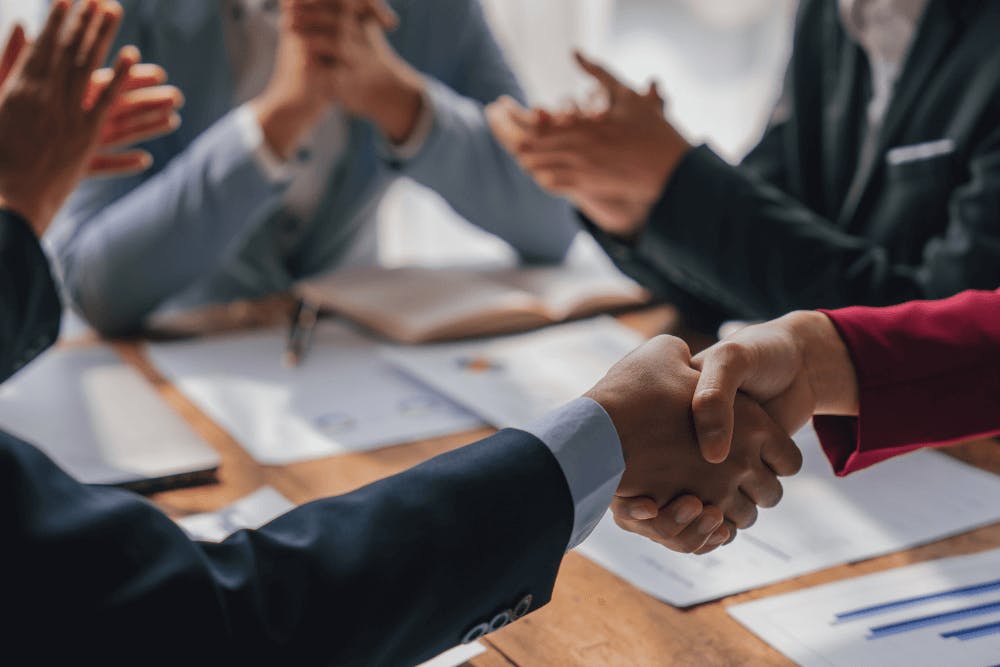 Don't Let Asbestos Litigation Bankrupt Your Business
Over the next 25+ years, many more lawsuits regarding asbestos or mesothelioma illnesses will be filed in West Virginia. If you encounter a potential asbestos removal or identification situation, you will want to consult with an experienced asbestos attorney who can answer questions and provide guidance to protect your business against future litigation.
In the event your company finds itself subject to an asbestos lawsuit, don't delay. Contact Orndorff Mowen PLLC right away to begin the process of preserving your company's brand and financial resources.
Our West Virginia asbestos litigation lawyers will fight aggressively on your behalf. Our firm has years of experience defending businesses and is equipped to provide legal advice on all asbestos issues.
To arrange a legal consultation, call Orndorff Mowen at 866-481-2765 or, if you prefer, use our online contact form. We proudly serve all of West Virginia, including Wheeling, Charleston, Morgantown, Huntington, and Parkersburg.
Our Attorneys
Meet Your Defense Counsel